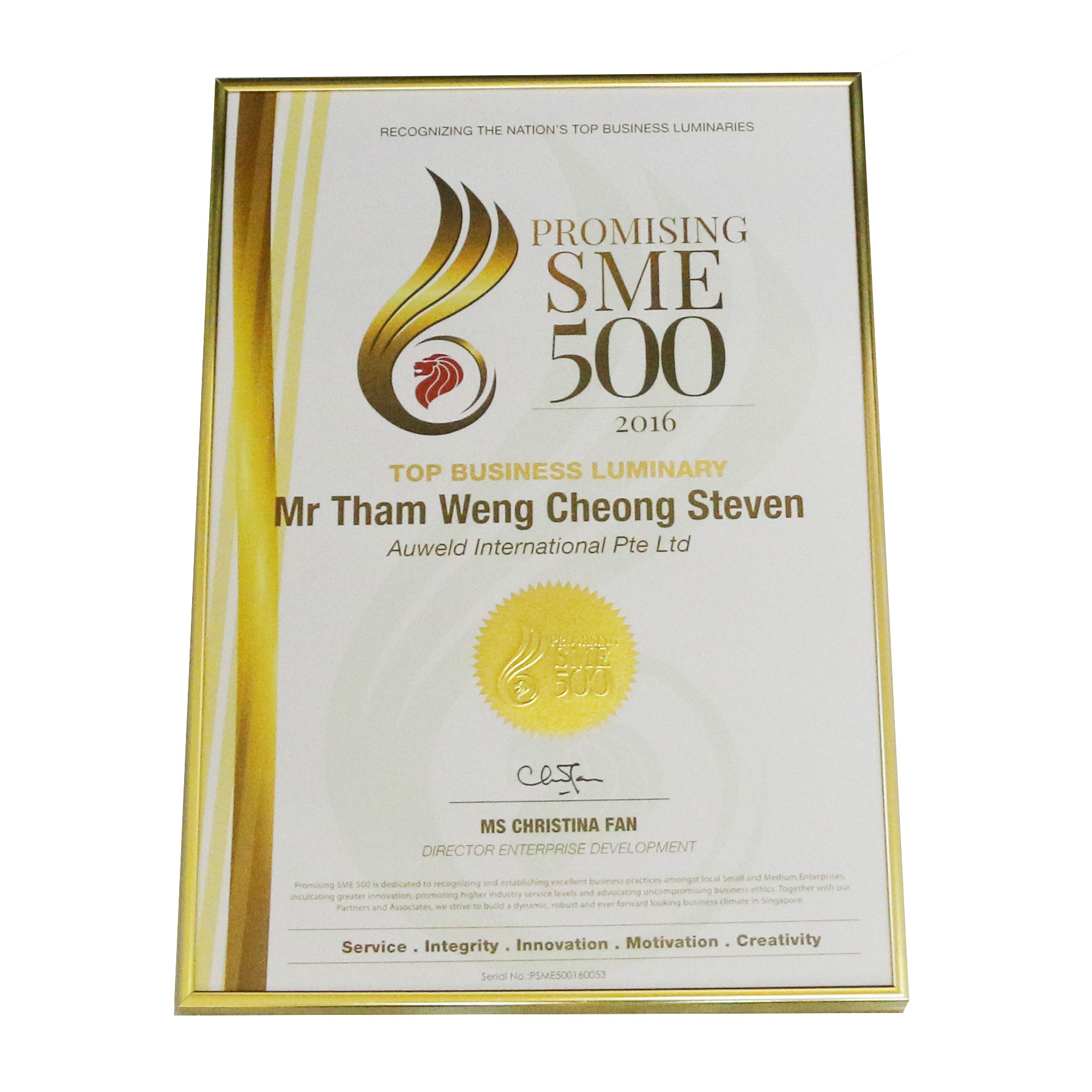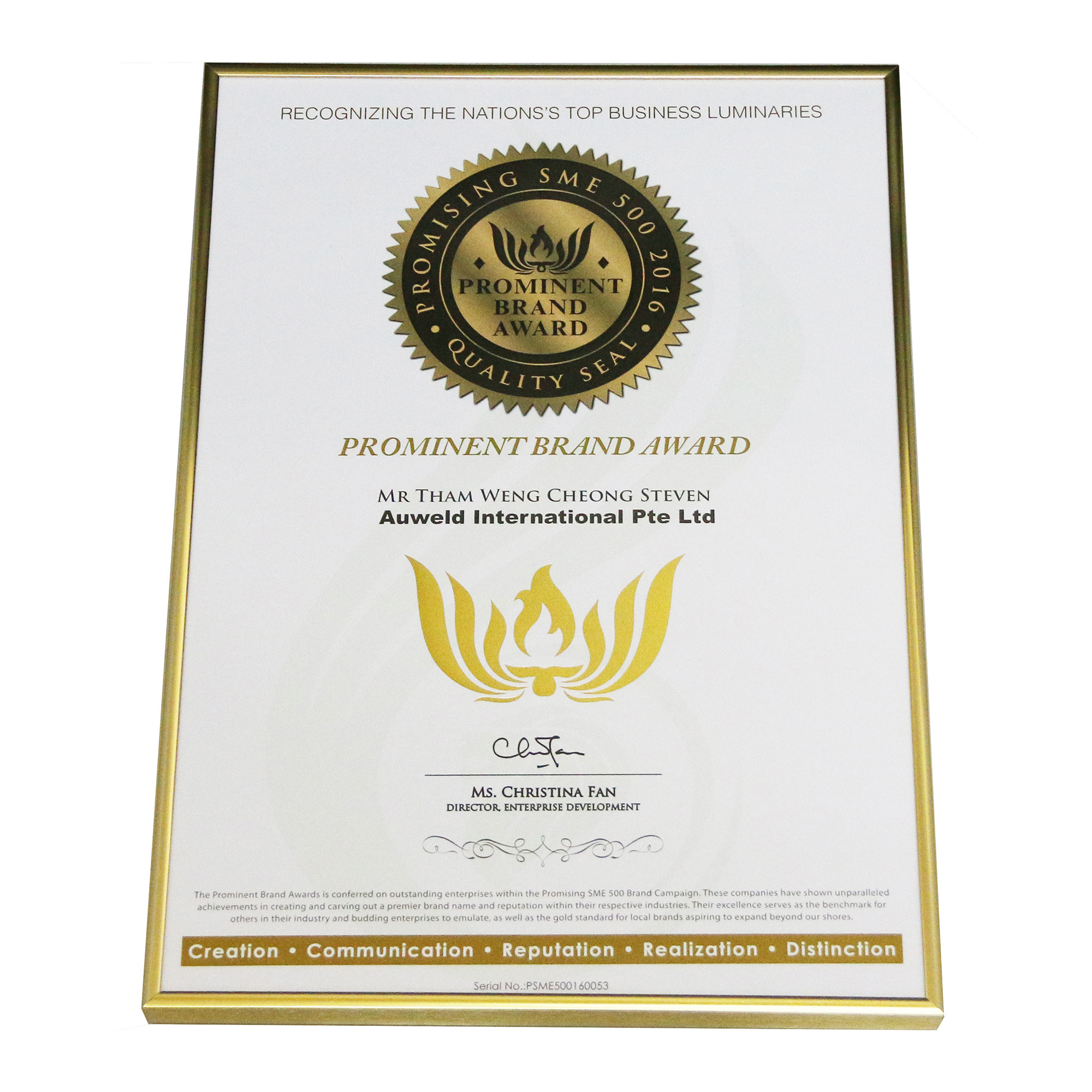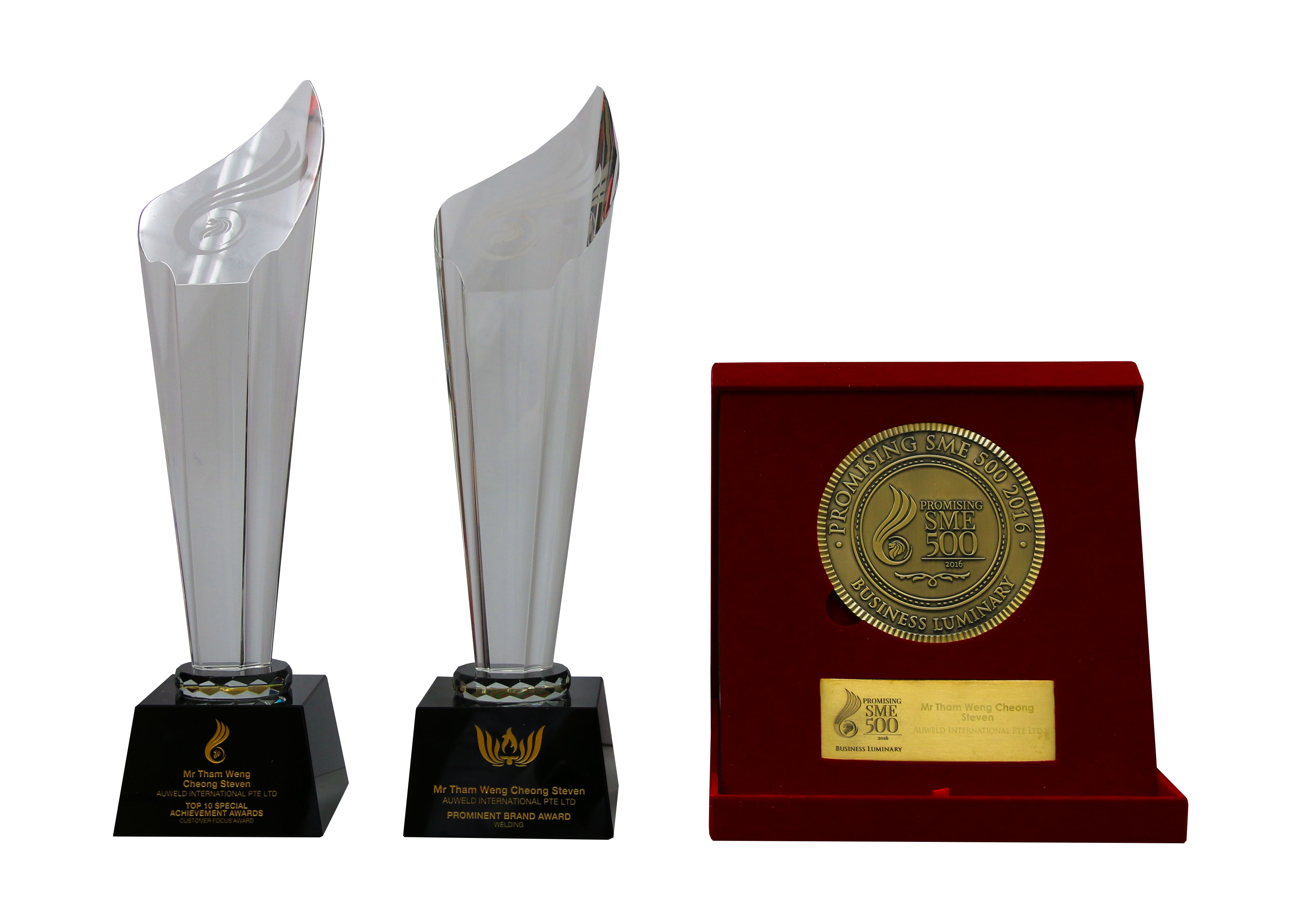 Since the inception of Auweld International Pte Ltd in 2009, the company has successively received numerous awards. These awards are a recognition to the high quality, high value welding solutions we offer and the outstanding customer satisfaction levels amongst our peers in the Welding Industry.
2016 was no exception as Auweld International Pte Ltd was once again awarded with the Prominent Brand Award. Leeden National Oxygen Ltd. Chief Executive Officer, Mr. Steven Tham, was also awarded Top Business Luminary of 2016.  These awards were both presented by The Promising SME 500 Campaign, which was spearheaded to recognize the exceptional achievements of business men and women in Singapore, highlighting their commercial success and also recognizing their contributions to the economy and the community at large.
The awards under our belt serves not only as an accomplishment but as motivation to continuously strive for excellence and exceed expectations. We will continue to outdo our best, so our customers can have the perfect weld they deserve to have.